Atlantic Industrial Models has been delivering precision-machined CNC components for over 30 years. Our programmers utilize the latest in software and hardware technologies to consistently achieve the highest quality parts in very short lead-times. Our team is capable of machining parts from prints or directly from CAD and will follow your project to completion making sure no detail is lost. Our finishing department will take care of all the important details including helicoils, pressed pins, plating, painting and anything else your project may need.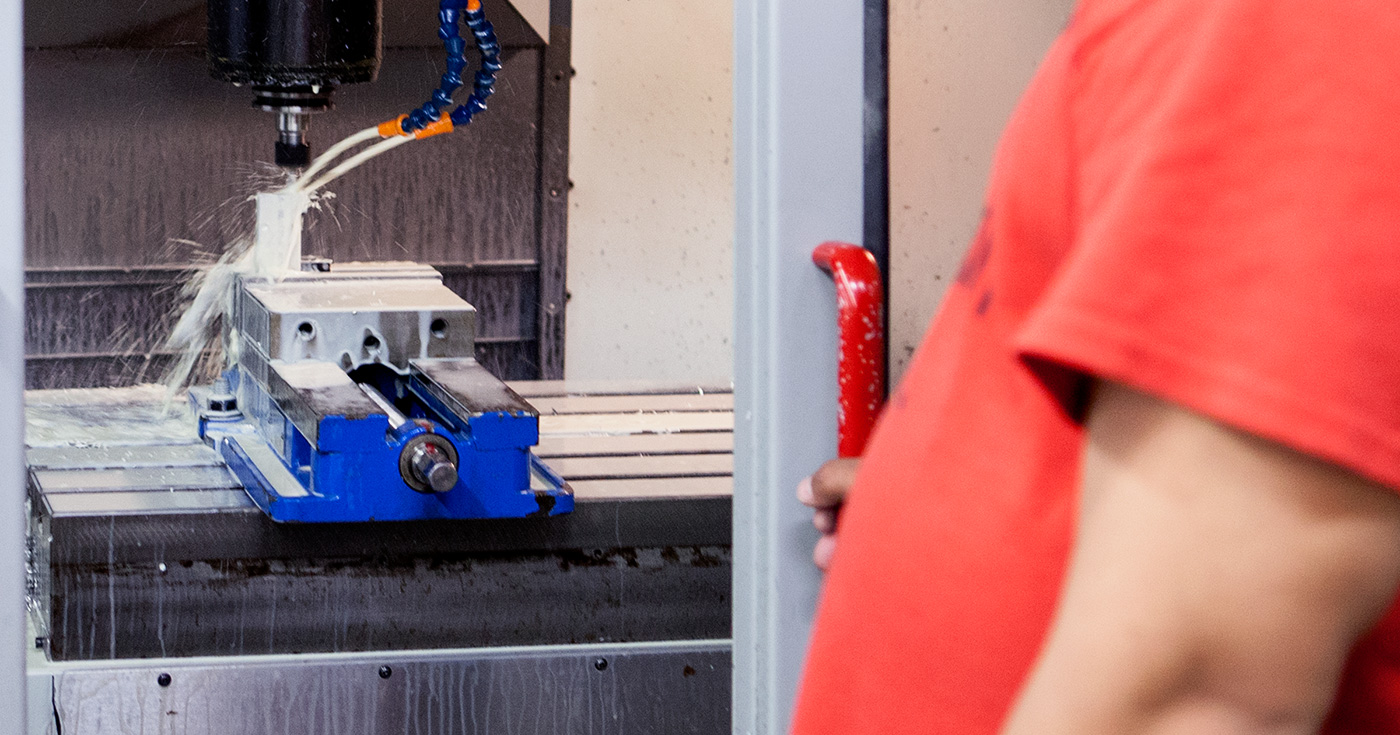 shortened lead time
with quick turnaround in our automated machining facility
complexity
multi-axis machining & complex finishing capabilities
get to market faster
leverage our experience to scale from prototype to final design faster
precision
consistent accuracy, stringent quality control

CNC Vertical Mills
HAAS Mini Mill with 4th Axis (3)
X=16" Y=12" Z=9.5"
HAAS VF-2 CNC Machining Center
with 4th Axis (11)
X=30" Y=16.25" Z=16.25"
HAAS VF-3 CNC Machining Center
with 4thth Axis (2)
X=40" Y=20" Z=20"
HAAS VF-4 CNC Machining Center
with 4th Axis
X=50" Y=20" Z=20"
HAAS VF-9 CNC Machining Center
X=84" Y=40" Z=30"
HAAS Gantry GR 7-12
7' x 12'
HAAS Gantry 5-12
5' x 12'
HAAS Gantry GR 5-10
5' x 10'
Fadal CNC Vertical Mills
VMC 50-30 A
20" x 50"
EMC
16" x 20"
Bridgeport
Series 1 Vari-Speed (5)
English & Metric DRO
Variable Speed Proto Track
CNC Turning
HiTech-Turn 20S11 CNC Lathe
X=6" Z=15" Diameter=12"
Okuma Crown Lathe
Machine travel 16"capacity, 2.7" hole through spindle
HAAS SL-10 Turning Center
HAAS SL-20 Turning Center 2011

Steel/Stainless
Aluminum
Plastics
If you do not see what you're looking for listed above, please call us at 978-768-7686.